The Only Summer Program That Accelerates Literacy by 5X Above Expected Gains
According to recent data, Beable on average increases Lexile® gains* by five times or more over expected gains. The effectiveness of Beable Summer Acceleration is unparalleled. A unique, flexible six-week program, Summer Acceleration utilizes the latest technology, including artificial intelligence and automation, to close the gap with greater speed and certainty. Here's how:
Create Learner Records to Know and Advance the Whole Child

Beable uses multiple assessments to compile Comprehensive Learner Records in English and Spanish. Records include reading levels, strengths, interests and values, enabling the system to set academic and personal career goals – and to provide personalized career exploration.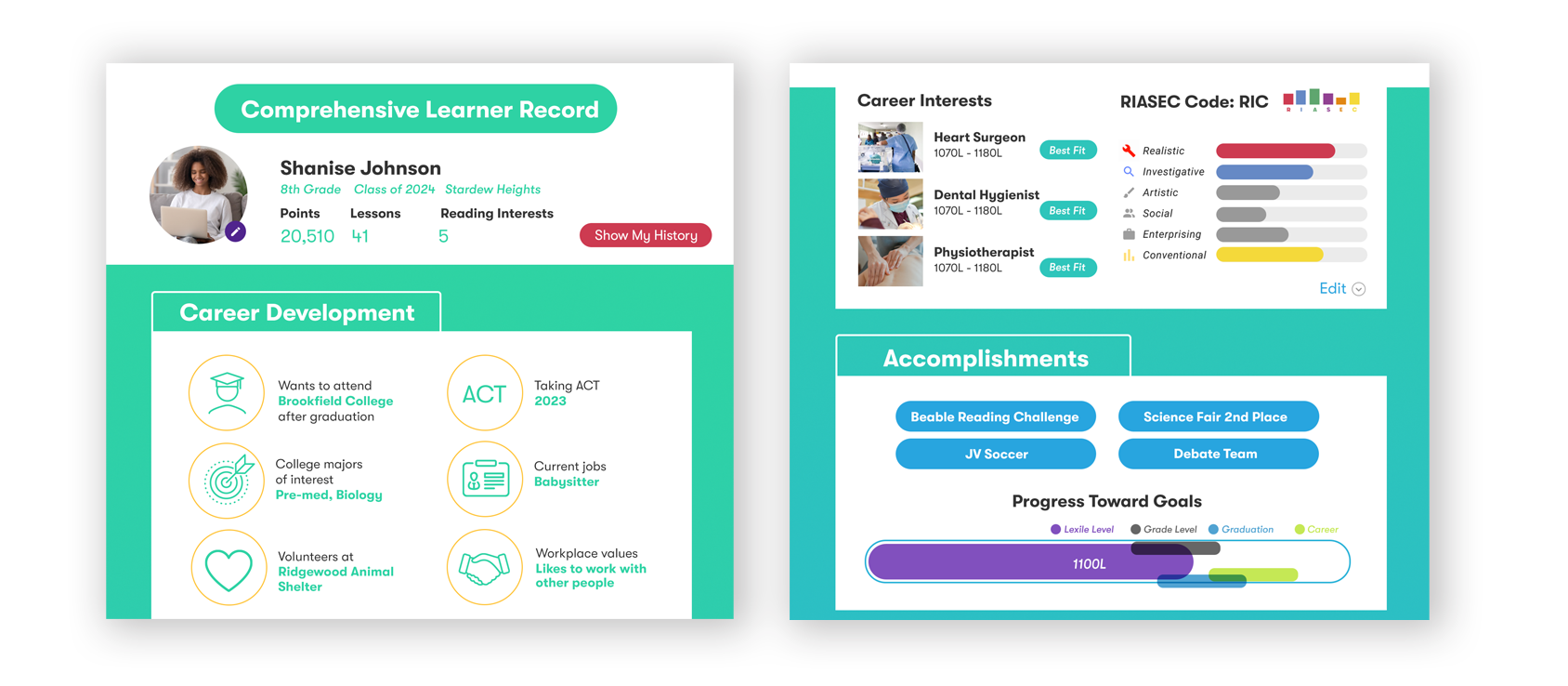 Know Exactly Where Your Kids Are…and Where They Need to Go

Beable automatically identifies students' gaps…and forecasts and prescribes the number of reading lessons and types scaffolds each student needs to close them.

Apply the Best Methodologies to Accelerate Growth

Beable automatically applies the best instructional methodologies per student to accelerate growth, for example:
Lessons are differentiated to 10 reading levels in English and Spanish with translation support in 100+ languages.
Lessons are accompanied by individualized scaffolds to address skills gaps for ELLs and Tier 2/3 students.
Personalized readings on high-interest topics engage kids to read more and accelerate even faster.
*Preliminary Analysis of Students Using Beable
A Compelling, Engaging Summer Curriculum
Beable Summer Acceleration features a specially created 'Exploring Our Diverse World' curriculum, investigating the variety and diversity through which the world thrives. This multi-faceted, turnkey program, which includes both online and offline components, meets several interrelated objectives:
Accelerates literacy learning
Builds community and promotes social-emotional learning
Promotes career exploration
Promotes presentation literacy through writing
Sample Scope & Sequence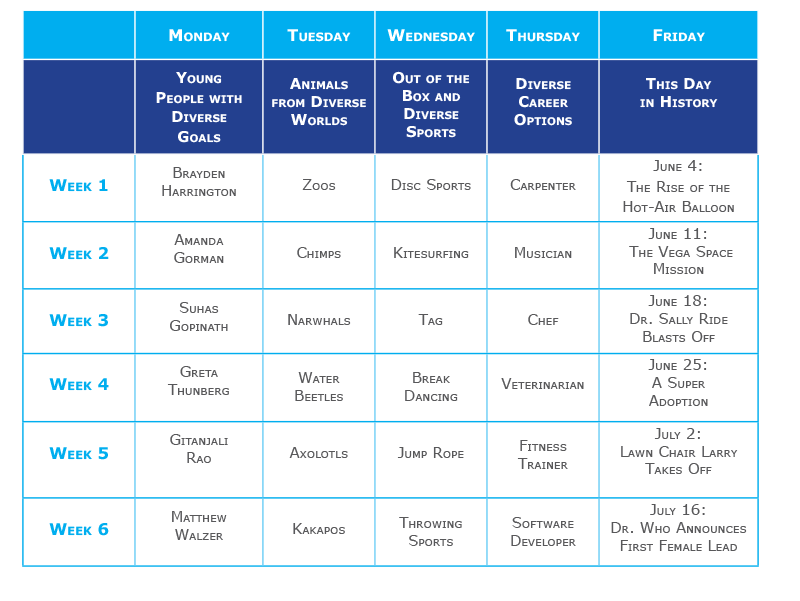 Career Exposure and Development
Summer Acceleration also provides an exciting career development component. In fact, it's the only summer enrichment program that connects literacy to career literacy. So even as kids increase their reading levels, they gain personalized exposure to the range of careers most relevant and motivating to them.
Identifying strengths, interests and work-related values:

When students take their initial Lexile Placement Test, they also take a RIASEC Career Indicator survey, resulting in a personalized path to relevant careers.

Exploring careers of interest:

Students' explore careers recommended by the BeableIQ engine based on their RIASEC codes. They can also more broadly explore careers via the comprehensive O*Net database.

Providing independent, Lexile-level differentiated reading lessons:

Lessons on careers and essential skills are differentiated to each student's reading level and provided in both English and Spanish.

Participating in teacher-led activities:

Teachers are enabled to provide fun,
flexible activities that allow students to see how classwork directly relates to potential career paths.